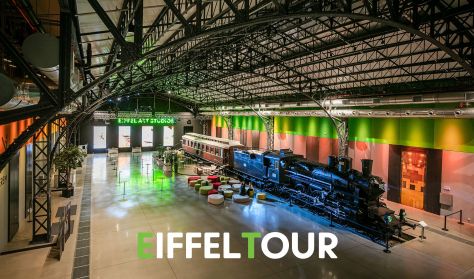 EiffelTour
Please note that guided tours are currently offered in Hungarian only. Please check back for availability in English later.

Get to know the brand-new complex of the Opera at first hand. On 25 October 2021, the Eiffel Art Studios of the Hungarian State Opera was officially inaugurated. more
Please note that guided tours are currently offered in Hungarian only. Please check back for availability in English later.
Tours of the building start every Saturday and Sunday at 11:00 a.m. and 2:00 p.m. (in Hungarian). The 30-minute tour includes the screening of a short documentary of the Eiffel Art Studios, plus a display by the Hungarian Museum of Science, Technology and Transport as well as the new permanent exhibition of the Opera entitled Studios. Secrets. Tickets: 1500 HUF/person
Tours of the workshops offer an extended one-hour tour that also includes a visit to the workshops of the complex. These tours start every Saturday and Sunday at 12:00 p.m. (in Hungarian). Tickets: 2000 HUF/person
Group bookings are available on request in case of at least 15 persons paying. Time slots may differ from the regular tours. Group tours of the building: 1000 HUF/person; group tours of the workshops: 1500 HUF/person.
Tickets are available online, or at our ticket offices.
Further information and group bookings:
E-mail: tour@opera.hu
Telephone: +36 30 781 2630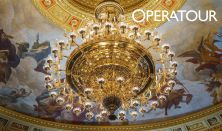 Buy tickets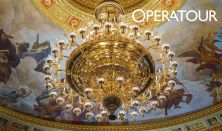 Buy tickets
60-minute tour starts every day at 13:30, 15:00 and 16:30 in English. Price: 7000 HUF Beginning with 15 March 2022,…
Warning! The basket time limit is about to expire!
estimated time left:
00:00
Time limit has expired. Please, put item(s) in to basket again.
---