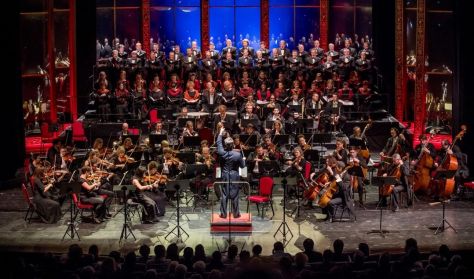 Orchestral concerts
Symphonic Orchestral Concerts 2021/22
Belle Époque
Nincs aktuális előadás
Ön egy múltbeli eseményre keresett rá. Kérjük, válogasson aktuális kínálatunkból a Jegy.hu keresőjében!
Last event date: Sunday, January 30 2022 7:30PM
SYMPHONIC ORCHESTRA CONCERT
The Hungarian State Opera Orchestra's concert performance.
The famous, and famously sorrowful, Kindertotenlieder by Mahler, who had spent years in Budapest, and Dohnányi's Symphony No. 1, which was a great sensation and immediately revealed a mature master, would have been a prominent concert in the Hungarian State Opera's 2020/2021 season. Fate – and this new season – are providing us another chance to organise this program, which is now being expanded with the noteworthy creations of a Hungarian composer who has been almost entirely erased from the annals of history: Ödön Mihalovich. That is how the mood of the end of the century, in its broader sense, will be taking over the concert, characterised by the uniquely beautiful and also sad features of Central European music.
PROGRAMME
Mihalovich: 
Die Nixe
András Gábor Virágh: 
Les couleurs des vagues 
(world premiere)
Dohnányi: 
Symphony No. 1
Featuring on violin: Ernő Kállai
Conductor: Balázs Kocsár
Featuring the Hungarian State Opera Orchestra 
Hostess of the evening: Melitta Gyüdi
Musical drama in three acts, in German, with Hungarian and English surtitles
Opera in two acts, in Hungarian, with Hungarian and English surtitles
Balletevening in three parts
Opera in three acts, in Italian, with Hungarian and English surtitles
Egy kardforgató lovag – aki aztán fegyverét Szűz Máriának ajánlja fel. Egy középkori szívtipró – aki megtérése után lemond a…
Opera in five acts, in Italian, with Hungarian and English surtitles
Warning! The basket time limit is about to expire!
estimated time left:
00:00
Time limit has expired. Please, put item(s) in to basket again.
---